SOME INSIGHTS
A very high percentage of Chileans declare themselves satisfied with their last online shopping experience. Despite this, it seems that there is a lack of great online shopping experiences. When someone mentions that they are satisfied because they received their order on time and got what they asked for, it's obvious that online shoppers are not used to really compelling online shopping. Brands do not surprise them. This highlights an often dull online shopping experience.
The survey data reveals that a satisfying experience equates with just on-time and as-ordered deliveries. This reflects low expectations that are probably due to often underwhelming service in Chilean physical retail stores and weak consumer protection. Chilean consumers buying online lack a positively surprising customer experience during online shopping.
Amazon.com, Ebay and Aliexpress are some of the international e-commerce brands most mentioned by Chilean shoppers.
For 70% of Chileans, free shipping is important or very important. Buyers find shipping too expensive and do not perceive delivery as a value added service, but rather as an unnecessary expense.
Half of consumers would be willing to wait more in exchange for free shipping.
72% of online buyers mention they abandoned their shopping cart mainly because of problems related to payment, additional costs or delivery not being available in their region.
One in 5 consumers buying online do not read terms and conditions.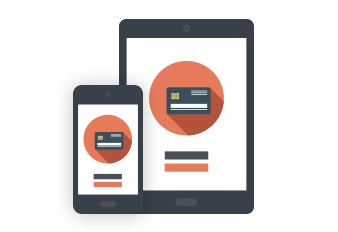 MOBILE DEVICES
Only 8% of Chileans prefer to shop on mobile devices, while 92% still favor laptops or desktops for shopping. Online shoppers tend to use mobile devices before or after the buying process.
These results are consistent with a previous study from the last quarter of 2014 on national e-commerce websites. On that occasion, we analyzed 40 Chilean ecommerce stores and noticed that more than 60% of them were not optimized for mobile devices.
About Chile
Chile is one of the fastest growing markets in LATAM, with an average online spending of $662 per e-shopper, below the LATAM average of $629*.
With the highest Internet penetration rate in the region (66.5%) and 72% of active Internet users on social media, this is definitely a market to be on.
*Source: E-commerce Foundation